activities > List of activities

Seo Shoji Co., Ltd. does repairing and maintenance of an in-house vehicle (truck and heavy industry machinery) and maintains a vehicle safely.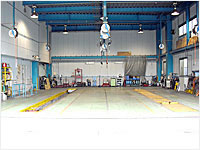 Maintenance shop

Each company in the Seo Transport Group addresses recycling and waste-related business.
Green Care Co., Ltd. has established a joint venture company with Nippo Corporation for the management of "Hanshin Asphalt Concrete Plant" asphalt recycling plant, and supplies recycled asphalt to road construction sites across the Kansai area.
Seo Shoji Co., Ltd. uses the private berth at Tsurumachi to transport RPF and contaminated soil by ship.
Seo Transport Co., Ltd. is permitted by many municipalities to collect and transport various types of industrial waste, and ensures safe and legal transport of industrial waste.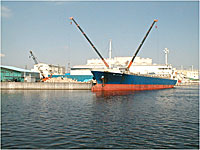 Tsurumachi storage site
private berth

Seo Syouji Co., Ltd. dispatches our engineers to your company's construction sites.

After we obtain information on work type, period, required skills, etc. from your company, we select appropriate staff members.
We visit the construction site together with our staff members in order to discuss and confirm work details with your company employees in order to prevent misunderstanding.
We submit an estimate to your company.
After our company and our staff members understand work-related information, our dispatched engineers begin working.
After our dispatched engineers begin working, we visit the work site and conduct follow-up activities in order to ensure that work is conducted safely and reliably as agreed between the customer and our company.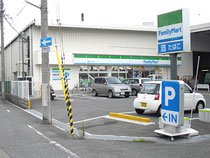 Motohama 1-chome store