Contact > Contact information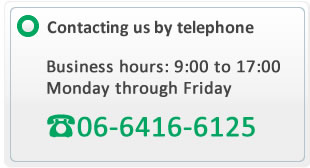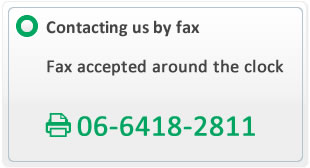 Please make sure that you agree to the following terms and conditions before contacting us.
Personal information obtained from the customer may be used for the purpose of sending replies from our company.
Personal information of the customer may be used by our group companies within the scope of specified purposes.
The customer may request to disclose, correct or delete his/her personal information.
To do so, please contact us at the number indicated above.
Depending on the content of your inquiry, we may need some time to confirm facts and conditions before sending our reply.
If you do not provide us with correct personal information, we may not be able to reply to your inquiry or question.
Replies from us are directed personally to you.
Please do not duplicate the content of the reply, in whole or in part, or use it for a secondary purpose.
If you are younger than 16 years old, please obtain consent from your parent or guardian before contacting us.
For inquiries received on non-business days, such as Saturdays, Sundays, national holidays and year-end and New year holidays, replies will be sent on or after the next business day.